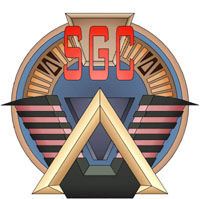 Le Stargate Command (appelé aussi SGC) est une organisation militaire top-secrète de l'US Air Force qui a pour tâche d'opérer la Porte des étoiles et tout ce qui concerne les affaires hors-mondes, comme les menaces vers la Terre ou les missions dans le but de se procurer des nouvelles technologies auprès de civilisations extra-terrestres. Elle est basée à l'intérieur du complexe du Mont Cheyenne, dans le Colorado, appelée aujourd'hui la « zone 52 ».

La base du SGC agissait en tant que station de base sécurisée pour toutes les activités liées à la Porte des étoiles. Elle était commandée par un général et comprenait des experts dans différents domaines ainsi que du personnel de soutien militaire, plusieurs équipes d'élite pour les opérations spéciales ainsi que plusieurs équipes SG.

Aujourd'hui la Zone 52 est dédiée à la recherche concernant les technologies liées au explorations extra-planétaires.

La base possède une Porte des Etoiles quasiment toujours scéllée car la porte des étoiles principale est sur le James Parker Spaceport.
Ad blocker interference detected!
Wikia is a free-to-use site that makes money from advertising. We have a modified experience for viewers using ad blockers

Wikia is not accessible if you've made further modifications. Remove the custom ad blocker rule(s) and the page will load as expected.